New Grain Elevators
Ready to Invest in New Grain Elevators Near Carlisle, IA?
Contact Us

for a Free Estimate
Upgrade Your Grain Storing Capability
It's no secret that storing tons of grain can be difficult if you don't have access to a state-of-the-art hygienic storage facility with properly-regulated temperature and controlled environmental conditions. In fact, poor storage conditions could cause grains to perish, obliterating your farm's bottom line. When silos are beyond repair, you may need to look into what modern grain elevators can offer, and at Iowa Elevator Systems & Service, we're happy to provide you with all the details so you can make an informed decision. From durable and easily accessible silos to efficient and fast-moving silo elevators, our team can fill you in on all the market's latest features and solutions.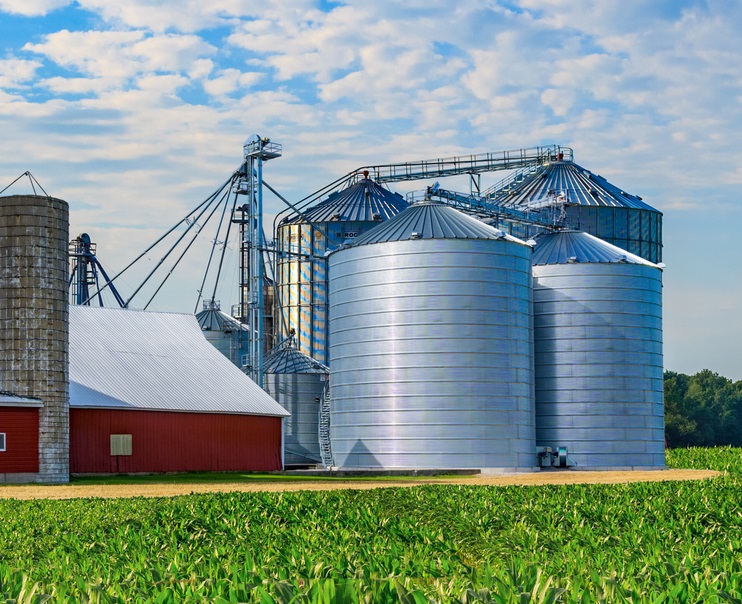 Silo and Elevator Construction
You've come to the right place if you're seeking one of Iowa's leaders in comprehensive design and construction for grain silos and silo elevators. Iowa Elevator Systems & Service sells new grain elevators and storage bins specifically designed for keeping grain crops dry and safe. With over 25 years of service as the state's premier grain storage expert specializing in the handling of large volumes, Iowa Elevator Systems & Service knows grain transfer and storage inside and out. We can design, fabricate, and build silos and essential elevators equipped to handle any grain volume. Call now to learn about our competitive rates, as well as our custom fabrication and welding capabilities.